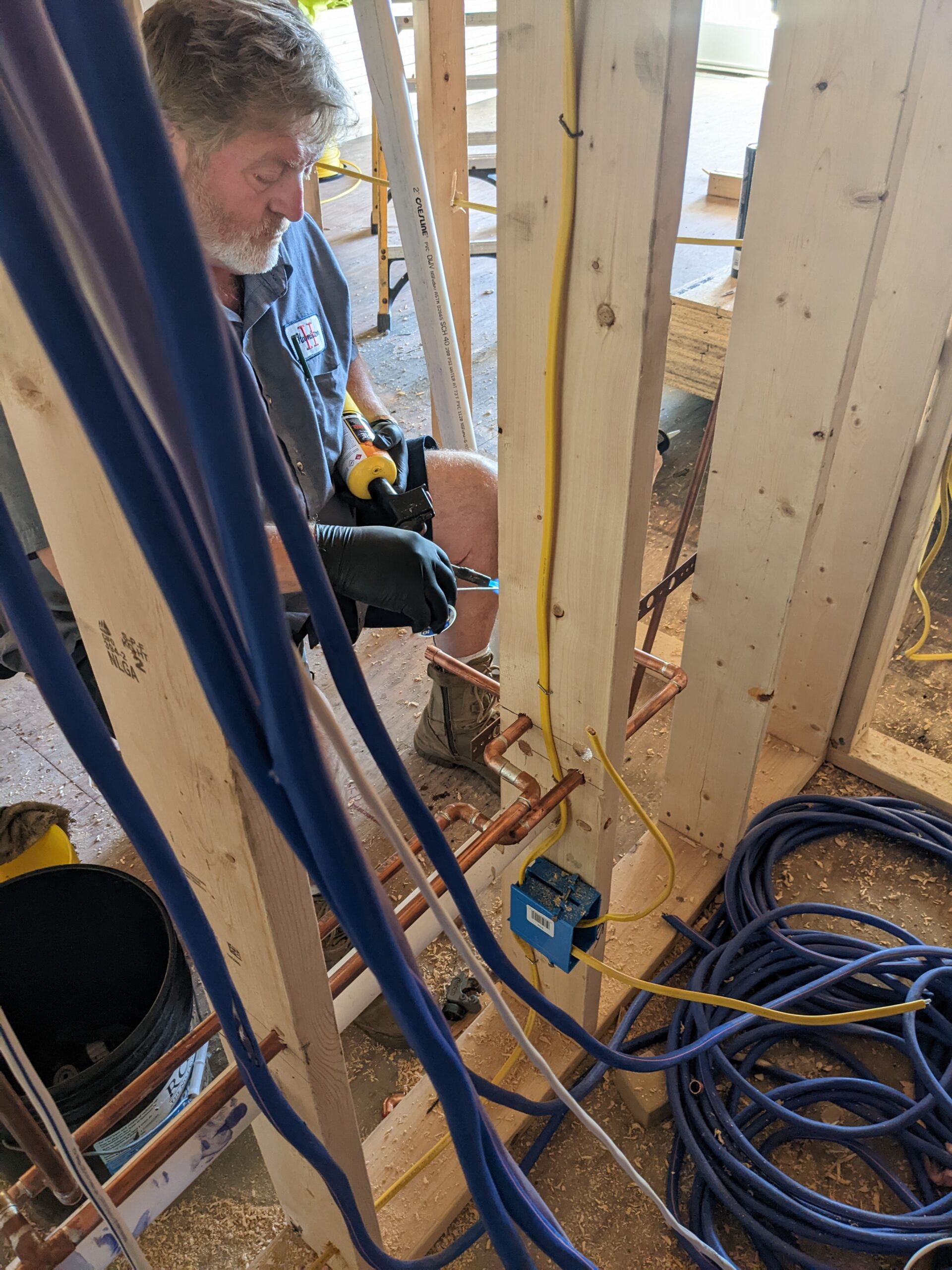 New Construction or Remodel? Enlisting the help of a qualified plumber is crucial if you are planning to remodel or construct a new residential property. From the installation of new pipes to the replacement of equipment like your water heater and sewer lines, Hamilton Electric & Plumbing can handle it all. Regardless of the size of your project, you can depend on us to deliver excellent services and collaborate with other contractors to get the job done.
There are many potential issues that could arise in your house. All of them can be handled by our professionals.
Most of our plumbing calls are resolved in a single visit for your convenience. This is due to the service vehicle we utilize, which functions more like a mobile warehouse. Every truck is fully stocked to repair almost anything on the spot with the same premium components, materials, cutting-edge machinery, and tools. Of course, some jobs call for greater labor and resources. When that occurs, we'll get a crew on the scene as soon as possible.
Call us for any type of repair. These are just a few of the ones we see on a regular basis:
broken toilets
old leaky faucets
water leaks
clogged drains
Stuck or clogged garbage disposal
water heater repair
pipe repairs
These are just some of the products we'll be glad to install for you:
Toilets
Bidets
Kitchen Faucets
Shower Valves
Bathroom Faucets
Copper Repipe
Sewer and Drain Lines
Tank or Tankless Water Heaters
Recirculating Pumps
Emergency Water Cut-off and Alarm